INVESTIGATIVE SERVICES "Focused, Credible and Actionable Investigations".
CIVIL LITIGATION INVESTIGATIONS

In California, there are thousands of lawsuits that are filed every year. At times, attorneys or their clients require the professional services of a licensed investigator to obtain evidence or information for their legal cases. Our highly experienced investigators can locate actionable evidence that can with stand the scrutiny within our adversarial legal system.
Premises Liability Claims Investigations
Scene Investigations for Litigation
Witness Interviews & Statements
Witness Searches & Person Locates
Due-Diligence Investigations
Background Investigations
Criminal Investigations
Surveillance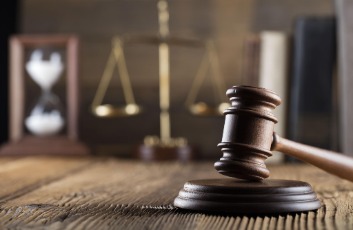 FAMILY LAW INVESTIGATIONS

The family law section of the Superior Court focuses on matters dealing with divorce, child custody, child visitation, child support, spousal support , divison of assets and paternity issues. Contested divorce proceedings usually require evidence for settlements or to assist in court decisions having to do with child custody, visitation and support. Additionally, litigants sometimes try to conceal assets through asset transfers and other financial vehicles in an attempt to lower settlement, spousal and child support obligations. Our investigators have an expertise in locating actionable evidence for these types of cases by using discreet and covert investigative methods.
Surveillance for Child Welfare. Visitation and Custody Situations
Cohabitation Investigations to modify spousal support
Asset and Financial searches to locate hidden assets
Assistance with evasive service of process
Person Locate Investigations ("Skiptraces")
Due-Diligence Investigations
Infidelity Investigations
ASSET & FINANCIAL INVESTIGATIONS

One of the more complex investigations we conduct are forensic asset and financial searches for judgment enforcement and divorce matters. In many cases, a person involved in a legal dispute is not forthcoming with their financial status. Litigants use different methods to try to conceal, hinder, delay, or defraud by shifting assets and income to others for less than fair value, which by definition would be considered a fraudulent transfer, especially during the course of litigation. Our team of financial investigators use various methods to locate assets in four major categories:
Income (Wages and Business Income)
Financial Accounts (Bank, Investment, Cryptocurrency)
Real Property (Real Estate & Mortgage Assets)
Personal Property (Boats, Vehicles, Aircraft,)
CORPORATE & BUSINESS INVESTIGATIONS
We assist corporate and business entities with business intelligence and investigation services. We provide our clients with the professional consulting expertise required when facing litigation in our adversarial legal system or the information necessary to make critical business decisions. Some areas where we can conduct investigations are:
Due-Diligence Investigations for new vendors or employees

Loss or theft of proprietary information (IP)

Internal Employee Theft and Fraud

Employee Embezzlement

Cargo/Shipping Theft

Threat Assessments
Criminal Investigations